Unexpected Boys Entertainment
Unexpected Boys Entertainment is a full service entertainment production company, here to fulfill your every entertainment need. For the last six years our signature acts have delighted audiences all over the globe, opened for the biggest names, and headlined from Dubai to Singapore, The Caribbean to The Pentagon.
Our Tribute to the Four Seasons is our most popular act, combining the unique Frankie Valli sound with the rat-pack antics of four Jersey wise guys. Our newest hit, The Unexpected Surfer Boys, is a rollicking tribute the Beach Boys featuring a tongue-in-cheek Bachelor Party scenario and plenty of "Fun, Fun, Fun!" With our roster of Broadway veterans, we also love to create Broadway revues, showcasing classic hits of The Great White Way.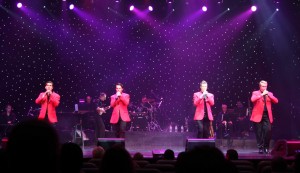 Based in New York City, Unexpected Boys Entertainment has unparalleled access to Broadway talent, and our performers have starred on Broadway in such musicals Jersey Boys, Les Miserables, Phantom of the Opera, Jeykll & Hyde, Hairspray, and Wicked, among many others.
Whatever act you choose, we work closely with you to customize our entertainment to your venue or event, tailoring our show to your specifications. We invite you to not only peruse our site, but also welcome you to collaborate with us… No request is too big or too small–we are here to work with you to create your perfect entertainment!
---
Brian Noonan – Creative and Managing Director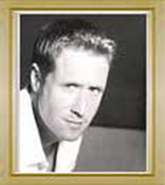 Mr. Noonan has enjoyed over 20 years in the entertainment business.  He has starred on Broadway and National Touring Companies as The Phantom in Phantom of the Opera, Enjolras in Les Miserables, Dr. Jekyll and Mr. Hyde in Jekyll & Hyde, Cable in South Pacific with the legendary Robert Goulet, Jesus Christ Superstar, and Gus/Growltiger in Cats.  As an international concert soloist, Mr. Noonan has performed for a myriad of Presidents and world dignitaries.  Brian also went on to produce numerous regional theatrical productions, international concerts, and theatrical events leading him to the wonderful world of Corporate Entertainment.
After serving as Bella Notte Entertainment's Creative Director for four years (2006 – 2010), he has put his indelible stamp on this industry by creating, writing, and directing several of their award winning acts including The Unexpected Boys ™ having performed over 2,000 performances to date.
Now, he has taken this brand to a whole new and exciting level with Unexpected Boys Entertainment Ltd.  Brian's vision is to create an unmatched entertainment experience, something unique and special for each client that walks through our doors.  We invite you to create something 'unexpected' with us, and experience the wonderment and elation from your guests.